BILL LATKA
Creator/Producer
Bill Latka is has written, produced, or directed hundreds of hours of programming, including over 2,500 national TV commercials, hours of television for Discovery and Science Channels, feature films, and web content.
After developing a revolutionary 8-part Discovery series about climate change solutions that was canceled before production due to internal network politics, he made a life shift by refocusing his storytelling skills to work more directly on the climate crisis. He's helped several nonprofits to further their climate and environmental missions. He also co-founded a campaign on the verge of succeeding in shutting down an operating oil pipeline.
He's excited to launch See Change as a manifestation of his nearly 20 year-long effort to help mitigate the current existential crisis we all face.
JOSEPH HERINGLAKE
Executive Producer
Joseph Heringlake is a sustainable investor and mental health advocate. He has seen the science community increasingly raising warnings about global warming in The Journal Nature, Scientific American, and many university studies published with empirical evidence to back up the claims. Many in the political arena have been attempting for decades to lobby for some fact-based & effective legislation but have faced significant historical pushback by industries & monied interests. The good news is that many of these same industries now see that their self-interest is no longer served by traditional ways of doing business. They're quickly gearing up to transform to using various alternative energies. Also, since companies are publicly owned via the stock market, they are now are getting feedback from the investors & consumers that Change must happen now – not later down the road.
Many paid attention to the message when Joni Mitchell sang the line, "and we all must get back to the garden." Let's start now.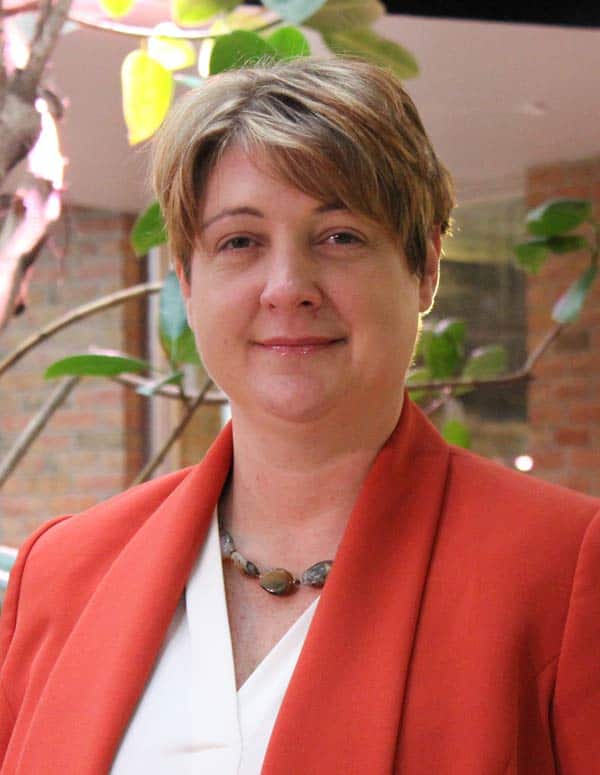 Dr. Denise Keele
Advisor
Denise Keele earned her Ph.D. in Environmental Politics from SUNY-ESF, Syracuse, and is currently an Associate Professor of Political Science, jointly appointed with the Institute of the Environment & Sustainability, at Western Michigan University (WMU) in Kalamazoo, Michigan.
Her research and teaching focus on environmental policy and law, in particular the use of the courts and interest groups to influence public policy. Since 2014, she has chaired the interdisciplinary WMU Climate Change Working Group, guiding over 100 faculty dedicated to incorporating climate change content into every field. Starting in 2019, she has led the grassroots Kalamazoo Climate Crisis Coalition coordinating over 2,000 members and thirty affiliate organizations.
After over a decade of educating others and encouraging action to address the threats of climate change, Keele was recently honored with an inaugural Climate Champion award from the Michigan Climate Action Network. Keele is excited to bring her energy, talents, and connections to See Change to further transformative solutions for a liveable future for all.
NICOLE CARD
Researcher
Nicole Card is a recent college graduate who, like the rest of her generation, was born into the reality of the climate crisis. A lifetime of watching scientific warnings grow more and more urgent led her to pursue an environmental science degree in Boston. She studied at Northeastern University, focusing on the intersection of complex scientific, social, and geopolitical systems. She conducted research in multiple areas, including harmful algal blooms and the impacts of Hurricane Irma on coastal communities.
Living in a world profoundly shaped by climate grief and political turmoil, she developed a passion for leveraging climate optimism to build an equitable and thriving future.
She believes that the climate crisis is deeply intertwined with other systems of injustice and oppression and that climate solutions must be used to not only solve the existential threat of climate change but also to dismantle the systems that cause and allow injustice.